Arlington Heights native Ryan Wolfe found his voice, so to speak, when he first started performing in musicals at Saint Viator High School. The 2014 graduate joined several choral ensembles at the school and as graduation drew closer he decided to major in music education. Midway during his years at DePaul, and after working with vocal coaches like Jeff Ray, he narrowed his focus — and majored in opera.
Fast forward seven years and the 26-year old is performing in the Young Artist Program at the Los Angeles Opera for the 2022-2023 season. Recently, he credited his former teacher, Ray, with not only helping his vocal technique, but giving him a unique interpretation of performing opera.
"I started studying with Jeff my sophomore year at DePaul and immediately learned the values of preparation and most importantly— the person you are off stage is far more important than you person you are on stage," Wolfe says. "Jeff teaches with tremendous knowledge of vocal anatomy and with the firm belief that TEXT drives the music forward and he's instilled that in me since day one."
Local residents may remember Wolfe from his summers working as a server, albeit as a singing one, at Hey Nonny in downtown Arlington Heights, before he returned there after college to perform.
His former teacher points to comments from LA Opera officials, who commended Wolfe for his "commanding presence" and "well-tutored, polished baritone," before awarding him a spot in their prestigious Young Artist Program.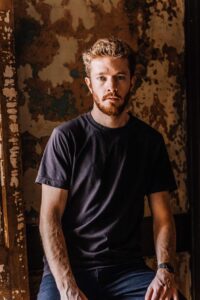 "Ryan was one of the first students I taught at DePaul," says Ray, who is an alum of the Lyric Opera of Chicago, the Shirley W. Ryan Opera Center and of the Steans Institute at Ravinia. "I couldn't be prouder of all he has gone on to accomplish."
Wolfe has won awards from the Metropolitan Opera and the University of Cincinnati's College Conservatory of Music, while his roles have included leads with CCM, the Des Moines Metropolitan Opera and singing solos with the Santa Cruz Symphony.
His 2022-2023 season begins with Mahler's Kindertotenlieder with the Richmond Symphony followed by Beethoven's Symphony No. 9 the Los Angeles Chamber Orchestra. He also will be seen with the Los Angeles Philharmonic singing Der Steuermann in Wagner's Tristan und Isolde, conducted by Gustavo Dudamel and directed by Peter Sellars. Bravo!
Please follow and like us: