George Drost is a founding partner of the Arlington Heights-based law firm, Drost, Kivlahan, McMahon & O'Connor and he has been a driving force in the firm's involvement in the community over the last 35 years.
At the same time, he has been just as passionate about his Czech heritage, and he works tirelessly to promote the Czech Republic and advance its relations with the United States.
His most recent effort has been to share his collection of artwork by the Czech and Moravian-Slovak artist Joža Uprka. Drost, who born in Moravia and came to this country as a child, has been collecting Uprka's art for 30 years.
It was only recently that he shared his collection with museums out of state, culminating in this summer's exhibition at the Czech Embassy in Washington DC.
"His work felt very familiar," Drost says of when he first saw Uprka's work in 1990 when he returned to his homeland.
"I recognized the traditional subject matter from the publications, calendars, and other materials my parents had when I was growing up," he adds. "He was traditional in one sense, but also transcendental, using an impressionist style."
Uprka structured his life and art around the rural, picturesque part of southeast Moravia known as Slovácko, where he was raised, and where he returned to work for most of his professional career.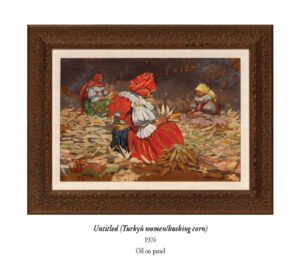 Leading art historians say Uprka's art has helped shape Moravia's understanding of its own identity and history and defined its place in the broader cultural imagination.
"His scenes are bucolic and traditional, displaying a nostalgia for simpler times," Drost says, "in the faces of disruptive forces of urbanization and industrialization happening all around him."
Drost's collection made its exhibition debut last year at the National Czech & Slovak Museum & Library in Cedar Rapids, Iowa before traveling to the Spurlock Museum at the University of Illinois in Champaign. Last December, the work traveled to the Polasek Museum & Sculpture Gardens in Winter Park, Florida before opening May 5 at the Czech Embassy in Washington.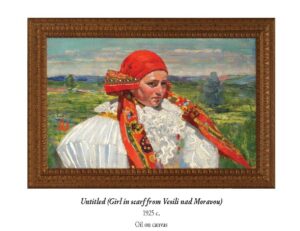 The work returned this month to Arlington Heights, where Drost says "it is resting."
"I hope this explains how Joža Uprka and his work made it into the American Midwest and beyond," Drost adds, "to be shared and enjoyed by lovers of all art. The task of researching the work of Joža Uprka.is ongoing, and the journey continues."
Please follow and like us: